Easter Sunday Menu – 21st April 2019
Served 12 noon – 2:30pm
2 courses, starter and main £14.95
3 courses £17.95
After Dinner Coffee priced individually
Under 14's 50%
All children to receive a FREE Easter Egg.
Starters
Home-made Soup of the Day (V)
A hearty home-made soup served with freshly home baked breads & Trewithen Cornish butter
~
Fresh North Atlantic Prawn Cocktail (GF)
Served on a bed of fresh lettuce, baby tomatoes & Marie Rose sauce
~
Trio of Melon (GF, DF, V, VN)
Freshly cut slices with a sprinkling of ginger, sorbet and red berry coulis
Main Courses
Roast Topside of Cornish Beef (GF)
Served with roast potatoes, steamed vegetables, stuffing & a home-made Yorkshire pudding with rich gravy
~
Roasted Breast Of Free Range Chicken (GF)
Served with roast potatoes, Yorkshire pudding, steamed vegetables, stuffing & a home-made gravy
~
Grilled Fish Of The Day (GF)
Served with garlic butter, new potatoes, vine tomatoes & steamed vegetables
~
Vegan Risotto Stuffed Butternut Squash (GF, N, VN, V)
Surrounded by a roasted nut medley, pea shoots, roasted leek & tomato, dressed in a balsamic glaze
Desserts
Fruit Crumble (V)
Home-made crumble served with clotted cream or ice cream
~
Double Chocolate Torte
Beaucliffes signature dessert with fresh berries (£2 supplement)
~
Callestick Farm Cornish Ice Cream (V, GF)
Choose from a selection of flavours
~
Fresh Fruit Salad (V, GF, DF, VN)
Freshly chopped fruits in juice served with a scoop of vanilla ice cream or Cornish clotted cream
~
Cornish Cheese Platter (V)
A selection of Cornish cheeses served with savoury biscuits, grapes & home-made chutney (£2 supplement)
Coffee
Pot of tea or coffee
Small £2
Large £3
~
Espresso
£2.50
~
Americano
£2.75
~
Flat White
£3.20
~
Latte
£3.50
~
Cappuccino
£3.50
~
Liqueur coffees
£4.95
Children's Sunday Lunch
Children 3 – 13 years inclusive
Penne Pasta (V)
Tossed in fresh tomato sauce, topped with cheddar cheese & served with garlic bread
£3.95
~
Crispy Chicken Goujons (DF)
Served with hand cut chips & either peas or baked beans
£4.95
~
Mini Roast (GF)
From our choice of meats
£4.95
~
All children's meals include a free scoop of ice cream. Upgrade to 3 scoops for a £2 supplement.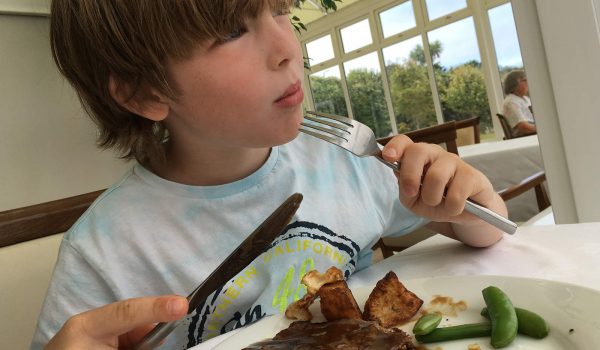 Free colouring/activity sheets & crayons on request.
High chairs & child sized cutlery available on request.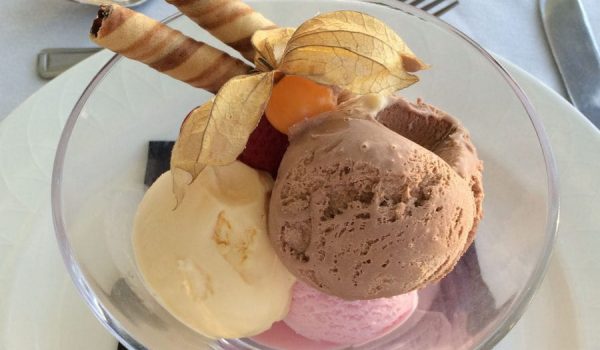 Reserve a Table
To reserve a table at Beaucliffes call 01637 873274 or email us your requested date & time.
Advance booking recommended as occasionally the restaurant is booked for a wedding or exclusive event.
Key
GF – Gluten free or can be adapted to be gluten free
DF – Dairy free or can be adapted to be dairy free
V – Vegetarian
VN – Suitable for vegan diets
N – Contains nuts
Supplement – charges applied to fix menu costs.
Please ask your server about these.
Should you have any special dietary requirements, please advise a member of staff. Nuts & nut derivatives are used in our kitchen.