Coasteering in Newquay & Cornwall
Experience Cornwall a different way!
Adventure swimming with an adrenaline rush
A peninsula, surrounded by rolling sea means lots of water-based activities. Why not experience a different side of Cornwall and try coasteering?
Combining climbing, adventure swimming and the exploration of cave systems, the sport is best practiced under specialist-qualified guidance as a group activity.
Cornwall's rugged cliffs mean there are plenty of jumping places. The granite slate rocks make for the perfect swell giving the adrenaline rush of a white water wild swim. There are often plenty of barnacles to grip hold of once in the sea and fascinating cave systems to seek out.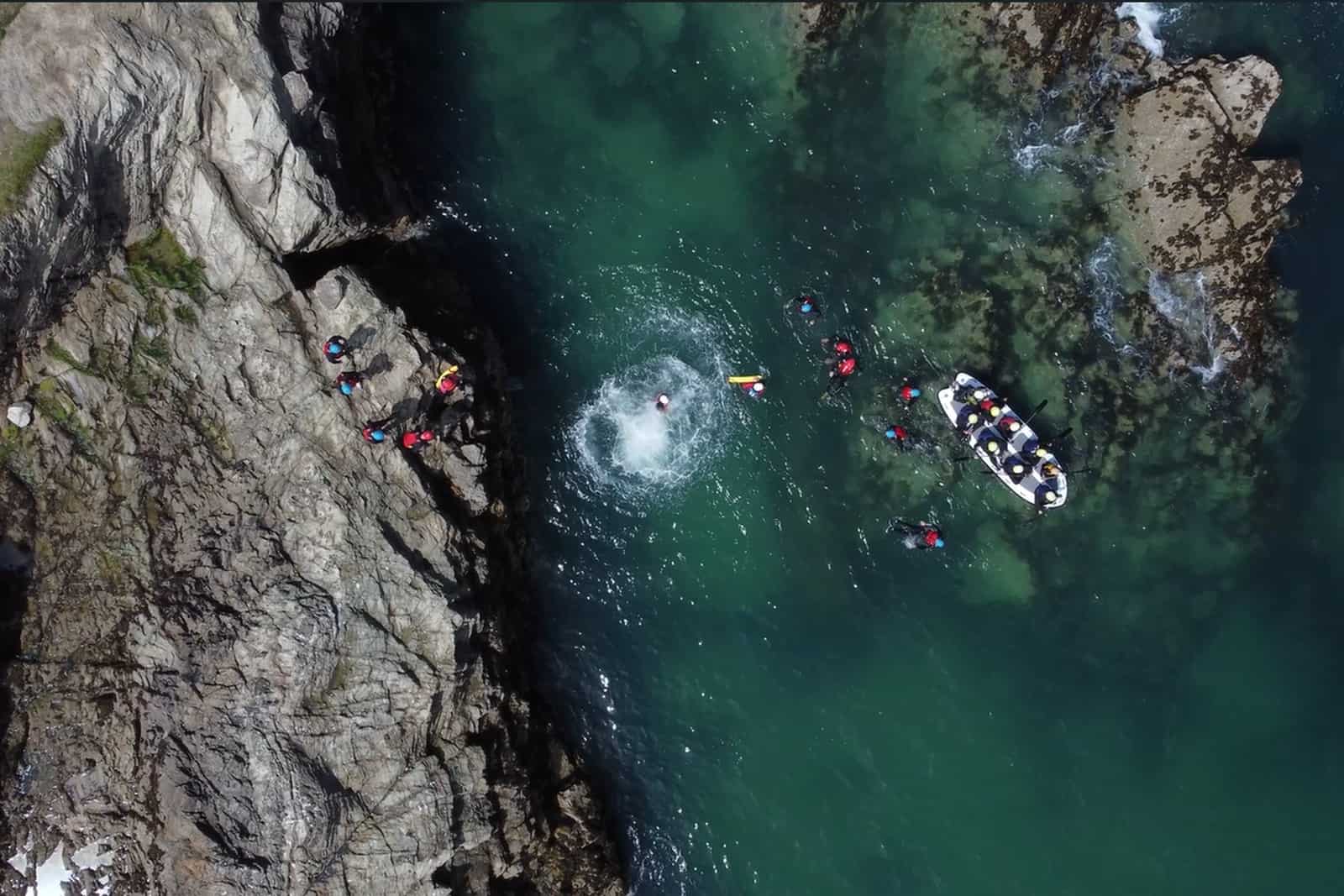 Contact the professionals
Hot Rock Coasteer provide coasteering fun around the north Cornish coast.
Kernow Coasteering offer coasteering and rock climbing around the dramatic coastline of west Cornwall and the Isles of Scilly.