Breakfast Menu
Served daily 7.30am – 09.30am Mon to Fri, 8am – 10am Sat & Sun
Plenty of choice including our traditional full Cornish breakfast and lighter Continental options.
Continental Buffet Breakfast
Fresh Fruit Juices
~
Selection of Cereals
(Soya milk is available on request)
~
Juicy Prunes or Grapefruit Segments
~
Natural Yoghurt with Dried Fruit & Nuts
~
Selection of Breads and Pastries
(Including Croissants, Danish Pastries & Bread Rolls)
~
Selection of Toast, Jams and Preserves
~
Selection of Fresh Fruits
~
Tea or Coffee
Traditional Cornish Cooked Breakfast
Award winning Pork Sausages from Mr Kittows famous sausage company
(Vegetarian and Gluten Free Sausages available on request)
~
Grilled Local Back Bacon
~
Cornish Hogs Pudding from Mr Kittows famous sausage company
~
Mushrooms, Grilled Tomatoes, Baked Beans
~
Choice of Fried, Poached or Scrambled Eggs
~
Wholemeal and White Toast with Cornish Butter & Preserves
Other Alternatives
Two Boiled Eggs with Toast & Cornish Butter
~
Three Egg Soufflé – An Omelette with a choice of the following fillings:
Cheese, Bacon, Mushroom, Tomato
~
Oak Smoked Kippers
~
Tea or Coffee
£12.00 – Non Residents
£7.50 – Guests staying in any of our properties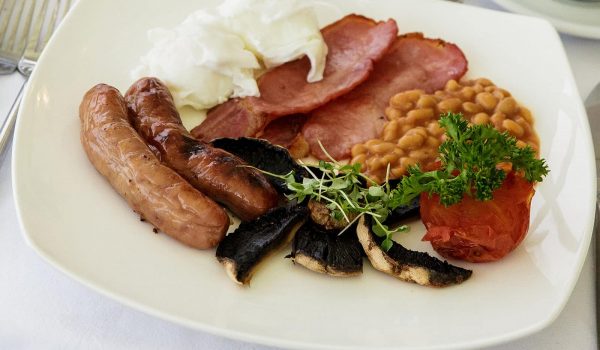 Children's Breakfasts
Children under 14 years pay just £4 for breakfast when dining with a full paying adult.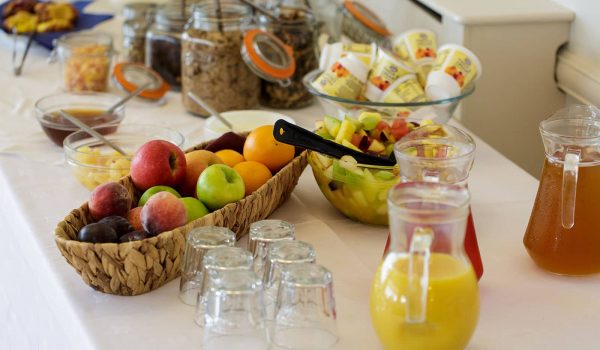 To Book
If you would like to reserve a table for breakfast and have not pre-booked call 01637 873274 or email us your requested date & time.
Advance booking recommended.
(V) indicates suitable for vegetarians. (GF) indicates suitable for Gluten Free/Coeliac diet. Nuts & nut derivatives are used in our kitchen.
Should you have any special dietary requirements, please advise a member of staff.
Sample menu only. Subject to change according to seasonal availability.