Beaucliffes Sample Wine List
Prices per bottle or glass, prices subject to change.
White Wines
Valdecaz Verdejo, Spain
Light, fresh and bursting with apple and citrus fruits. A dry crisp refreshing wine, from this typically Spanish varietal.
£16.95 | £5.95 250ml | £4.75 175ml
~
Cielo Trebbiano Pinot Grigio, Italy
Fresh, crisp white with hints of citrus and tropical fruits.
£17.95 | £6.25 250ml | £4.95 175ml
~
Long Country Chardonnay, Chile
Soft apple note, rounded with hints of melon and peaches.
£19.50 | £7.25 250ml | £5.50 175ml
~
Adega de Monção Vinho Verde, Portugal
Refreshingly dry with a light spritz and zesty notes.
£19.50
~
Mont Auriol Viognier, France
Aromatic notes of peaches and apricots, off dry with a hint of richness int he finish.
£21.95
~
Ugarte Blanco, Rioja Spain
Crisp lemon notes with a hint of tropical richness. Off dry and refreshing.
£24.95
~
Stoneburn Sauvignon Blanc, Marloborough NZ
A combination of fresh gooseberry fruit, exploding on the palate with subtle passion fruit flavours.
£26.50 | £8.50 250ml | £5.95 175ml
~
Domaine des Verchères Mâcon-Villages, Burgundy France
Classically made and unoaked, giving an easy-drinking style with an elegant flavours of apples and pears.
£29.95
~
Polgoon Madeleine Angevine, Cornwall
A single estate, single variety vineyard near Penzance. The nose suggests crisp pear and young grass flavours, with a delicate palate of green apple balanced by a cool acidity.
£30.95
~
Domaine des Clairneaux Sancerre 2011, Loire France
Aromas of stone fruits and lemon zest lead to a clean and dry palate with touches of gooseberry and citrus peel.
£34.95
Red wines
Valdecaz Tempranillo, Spain
Medium bodied with stacks of deep red fruit flavours. A hint of warmth and soft tannins result in a pleasant, spicy finish.
£16.95 | £5.95 250ml | £4.75 175ml
~
Ortonese Sangiovese Merlot, Italy
Soft and spicy, with rich dark fruit notes. A great, easy drinking red.
£18.50 | £6.95 250ml | £5.50 175ml
~
Estéban Martín Garnacha – Syrah, Spain
Rolling in rich berry fruits, soft and inviting with a long smooth character.
£18.95 | £6.95 250ml | £5.50 175ml
~
Nostros Pinot Noir Reserva, Chile
A light, gentle Pinot Noir from the Casablanca Valley. Red cherry notes with a hint of sweet, ripe fruit.
£20.95
~
La Chamiza Polo Malbec, Argentina
Enticing bramble fruit notes with a lovely rich structure and hint of spice.
£23.95
~
Ugarte Cosecha, Rioja Spain
Full of red berry fruits, medium bodied in style, with a touch of vanilla on the finish.
£24.95
~
Domaine La Colombette Merlot Cabernet
A stunning organic red full of cassis, spice notes and soft tannins.
£24.95
~
Growers Touch Shiraz, Australia
Rich ripe dark berry notes, soft in style with a beautiful level of intensity.
£26.95
~
Crusher Cabernet Sauvignon, USA
Rich with dark chocolate and dried cherry notes, full bodied with a long elegant finish.
£31.95
~
Château Lamothe-Cissac Haut-Médoc Bordeaux
Powerful, yet elegant with rich berry aromas, spicy tannins and enticing complexity.
£42.95
Rosé
Paradise Point Zinfandel Rose, California, USA
A deliciously refreshing, medium sweet rosé with succulent strawberry fruit and a mouth watering finish.
£18.95 | £6.25 250ml | £4.95 175ml
~
Domaine La Colombette Grenache Rosé,# France
Refreshingly light strawberry notes, dry and fresh in style.
£19.95
Champagne and Sparkling
Cielo Prosecco NV, Italy
Fresh, light and clean. Apple and peach aromas with a delicate fizz.
£24.95 | £7.50 200ml
~
Freschello Rose Spumante, Italy
Light summer fruits, enticing and fruity.
£24.95
~
Camel Valley Brut, Cornwall
A local legend! Produced just outside Bodmin, this sparkler has beaten champagnes at top tastings. Elegant and fruit filled, with a fresh finish.
£46.95
~
Bauget-Jouette NV Champagne
A lovely small producer based in Epernay since 1822. French apple note and cirtus aromas, refreshingly dry with a hint of richness.
£54.95
Dessert Wine
A Growers Touch Botrytis Semillon, Australia
Rich apricot and peach note with hints of toasted chestnuts and honeyed spice. Luscious with a long intense rich finish.
37.5cl £25.95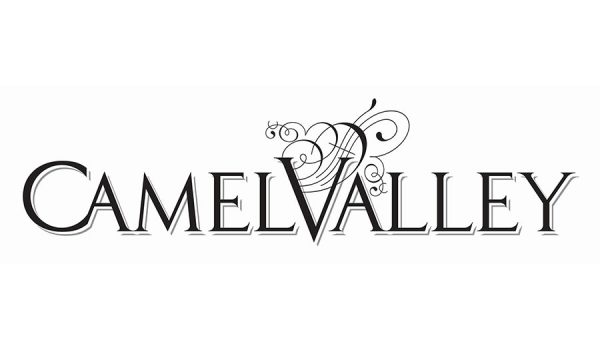 Porth Veor Manor is proud to serve Cornwall's own award-winning, world-class wines, Camel Valley.
What makes these wines so good?
It's really quite simple.
Idyllic setting on sun-drenched slopes near the famous Camel River
Excellent grapes that perfectly suit the soil and climate
Respect for traditional vineyard practices
A modern approach to wine making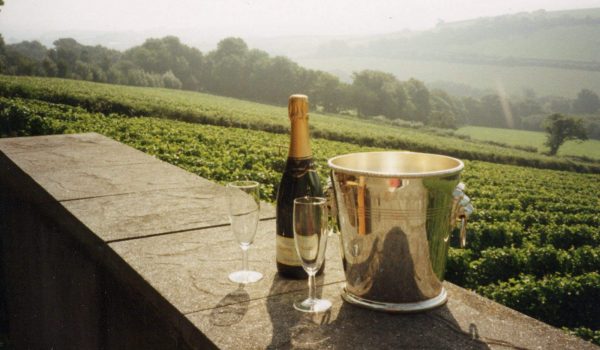 … and most importantly a passion for creating wines that provide pure pleasure.