Beaucliffes Sample Wine List
Prices per bottle or glass, prices subject to change.
White Wines
Valdecaz Verdejo, Spain
Light, fresh and bursting with apple and citrus fruits. A refreshing wine, from this typically Spanish varietal
£15.95 | £5.50 250ml | £4.25 175ml
~
Cielo Pinot Grigio, Italy
A fresh crisp Pinot Grigio with a hint of citrus
£17.50 | £5.75 250ml | £4.65 175ml
~
Domaine Bosquet Sauvignon Viognier, France
Fresh Sauvignon character with a hint of underlying richness from the Viognier
£18.50 | £6.75 200ml | £5.25 175ml
~
Viñas Riojanas Selection Torrontes, Argentina
Ripe peach and grapey aromas, medium dry with a delicious soft rich finish
£19.50
~
Mont Auriol Chardonnay, France
Hints of mango's and pear, unoaked in style with a soft finish
£20.95
~
Ugarte Viura, Rioja Spain
Crisp lemon notes with a hint of tropical richness. Off dry and refreshing
£23.95
~
Stoneburn Sauvignon Blanc, Marlborough New Zealand
A combination of crisp gooseberry fruit, exploding on the palate with underlying passion fruit flavours
£24.95 | £7.50 200ml | £5.95 175ml
~
Domaine Vercheres Macon Village, Burgundy France
Classically made and un-oaked, giving an easy-drinking style with an elegant flavours of apples and pears
£27.50
~
Polgoon Madelaine Angevine, Cornwall
A great little vineyard near Penzance, fruity and soft with an enticing finish
£29.95
~
Domaine Clairneaux Sancerre 2011, Loire France
Aromas of stone fruits and lemon zest lead to a clean and dry palate with touches of gooseberry and citrus peel
£32.95
~
Domaine Vauroux Chablis 1erCru, Burgundy France
Richness and elegance with refreshing minerality coming through on the finish
£44.95
Red wines
Valdecaz Tempranillo, Spain
Medium bodied with stacks of deep red fruit flavours. A hint of warmth and soft tannins result in a pleasant, spicy finish.
£14.95 | £5.50 200ml | £4.25 175ml
~
Ortonese Sangiovese Merlot, Italy
Warm and spicy, with good fruit. A great easy drinking red
£16.75 | £5.95 200ml | £4.75 175ml
~
Estaban Martin Garnacha Syrah, Spain
Rolling in rich berry fruits, soft and inviting with a long smooth character
£17.50 | £6.25 200ml | £4.95 175ml
~
Nostros Pinot Noir, Chile
A smooth, fruity Pinot Noir from the Casablanca Valley. Red cherry flavours with a sweet, ripe fruit finish
£18.95
~
Chamiza Malbec, Argentina
Enticing bramble fruit notes with a lovely rich structure and hint of spice
£21.95
~
Ugarte Cosecha, Rioja Spain
Full of red berry fruits, medium bodied in style with a touch of vanilla on the finish
£23.95
~
Caldora Montepluciano D'Abruzzo, Italy
A structured and fruity wine, with cherry, blackberry flavours and warm spice found in this Italian classic
£23.95
~
Thistledown Basket Shiraz, Australia
Concentrated red berry notes, soft and silky with an enticing peppery spice richness
£27.50 | £8.95 200ml | £6.50 175ml
~
Crusher Cabernet Sauvignon, USA
Rich with dark chocolate and dried cherry notes, full bodied with a long elegant finish
£29.50
~
Château Lamothe-Cissac, Haut Medoc Bordeaux
Powerful, yet elegant with berry aromas, spicy tannins and enticing complexity
£38.95
Rosé
Headlands Cove White Zinfandel, California, USA
A deliciously refreshing, medium sweet rose with succulent strawberry fruit and a mouth watering finish
£16.50 | £5.95 200ml | £4.75 175ml
~
Domaine Marcé Touraine Rosé, Loire France
Refreshingly light strawberry notes, dry and fresh in style
£21.95
Champagne and Sparkling
Ca de Sette Prosecco N.V, Italy
Fresh, light and clean. Apple and peach aromas with a delicate fizz
£23.95 | £6.95 200ml
~
Cremant De Bourgogne Rosé Dulphey, Burgundy France
Delicate strawberry aromas, dry with a hint of richness
£29.95
~
Camel Valley Brut, Cornwall
A local legend! Produced just outside Bodmin, this sparkler has beaten champagnes at top tastings. Elegant and fruit filled, with a fresh finish
£45.95
~
Bollinger N.V, Champagne
A perfect example of harmony between delicacy and power. Pinot Noir lends structure, with chardonnay adding finesse and elegance
£59.95
Dessert Wine
Piedmonte Moscatel, Spain 50cl
Honeyed rich tropical fruit notes, lemon, pear and lychee flavours intensely sweet with a delicious rich finish
50cl £29.95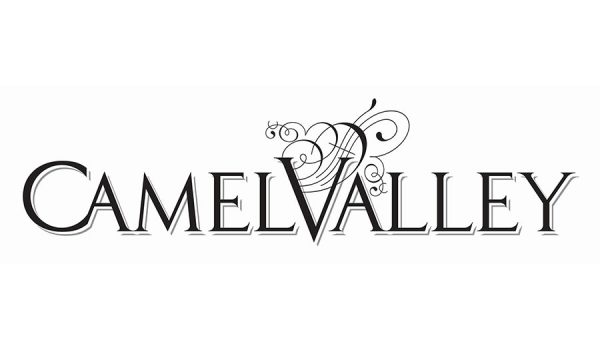 Porth Veor Manor is proud to serve Cornwall's own award-winning, world-class wines, Camel Valley.
What makes these wines so good?
It's really quite simple.
Idyllic setting on sun-drenched slopes near the famous Camel River
Excellent grapes that perfectly suit the soil and climate
Respect for traditional vineyard practices
A modern approach to wine making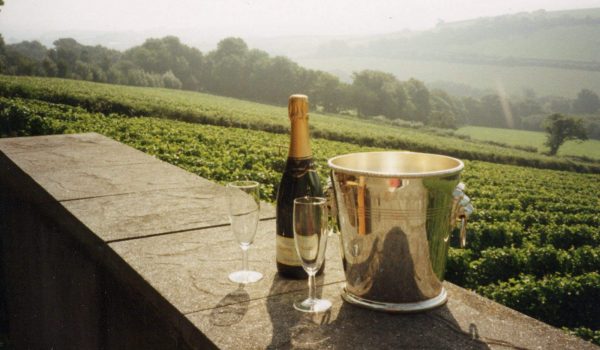 … and most importantly a passion for creating wines that provide pure pleasure.