À la Carte Dinner Menu
Served daily 5:30pm – last sitting at 8:45pm
2 Course Option £24.95pp
3 Course Option £29.95pp
For guests who have pre-booked our 3 course dinner, the following sample menu is a guide to the variety of dishes normally available. Please note some dishes are supplemented. Daily specials are also available, just ask a member of staff.
Starters
Chef's Home Made Soup of the Day (V GF)
Served with freshly baked home made bread (GF bread available)
£5.50
~
Crab & Salmon Fish Cakes
Crispy homemade fish cakes with sweet chilli and red onion chutney with fresh salad
£7.50
(£1.00 supplement added to our 2 or 3 course option)
~
Lemon Chicken Salad (GF)
Chargrilled lemon chicken salad with avocado salsa and cos lettuce dressed with a lemon infused vinaigrette
£6.50
~
Marinated Lamb Cutlets
Lightly marinated chargrilled lamb served with a spicy sundried tomato and olive coucous and peppery rocket leaves
£7.50
(£1.00 supplement for 2 or 3 course option)
~
Ham Hock Linguine
Linguine topped with lightly fried ham hock with broad beans and salsa verde
£6.50
~
Risotto Balls (V)
Crispy risotto balls stuffed with ricotta in a mild arrabbiata sauce with fresh basil and rocket leaves
£6.50
~
Grilled Mackerel Fillets (GF)
Locally sourced fresh mackerel fillets served with light soy, lime, capers, gherkins and fresh salad
£6.50
Main Courses
10oz Rib-eye Steak (GF)
Lightly chargilled and served on a sizzler plate with creamy new potatoes, tomato, flat mushroom and fresh sliced pepper and red onion
£22.50
(£2.00 supplement for 2 and 3 course options)
~
Stuffed Chicken Breast (GF)
With sun dried tomato, spinach and mozzarella, sautéed sweet potato, asparagus and baby vegetables with a creamy white wine and garlic sauce
£19.50
~
John Dory (GF)
Pan fried John Dory fillets served with pea purée, sweet red wine caramelised onion, sautéed potatoes with baby carrots and young corn
£20.50
~
Garlic And Thyme Gnocchi (V)
in a creamy blue cheese and wild mushroom sauce with roasted pine nuts and peppery rocket leaves
£18.50
~
Lamb Shank
Slow cooked and served on a bed of rosemary and garlic mash with roasted seasonal vegetables and a sweet red currant gravy
£21.50
(£2.00 supplement on 2 and 3 course options)
~
Sea Bass (GF)
Fillets of Sea Bass served with new potatoes and steamed vegetables with a tarragon and white wine sauce
£19.50
~
Tuna Steak (GF)
Served with saffron rice, pineapple salsa and grilled lime
£20.50
(£2.00 supplement on 2 and 3 course options)
Side Orders
Steamed, fresh vegetables £3.00
Hand cut chips with garlic aioli £3.00
Steamed, buttered new potatoes £3.00
Dressed side salad with Parmesan £2.50
Desserts
Millionaires Cheesecake (V)
A smooth chocolate cheesecake on a biscuit base topped with marbled chocolate and served with a caramel sauce
£7.95
(£1.00 supplement on 2 and 3 course options)
~
Gluten Free Chocolate Brownie (V, GF,N)
Almond based brownie served warm with Cornish clotted cream or Cornish Ice Cream
£6.95
~
White Chocolate and Raspberry Torte (V)
Beaucliffes signature dessert on an Amoretti biscuit base
£6.95
~
Mixed Berry Pavlova (V, GF)
Traditional mixed berry pavlova with strawberry sauce
£5.95
~
Trio of Cornish Ice Cram (V)
Three scoops of locally made ice cream from Callestick Farm
£6.95
~
Fresh Fruit Salad (V, GF)
Freshly sliced fruit salad topped with either ice cream or Cornish clotted cream
£5.95
~
Cornish Cheese Platter (GF on request)
Selection of locally produced cheeses, accompanied with savoury biscuits, Trewithen Cornish butter, chef's home made chutney & grapes
£7.95
(£2.00 supplement for 2 and 3 course options)
Speciality Coffee
Cappuccino, Latte, Mocha, Mochachino
£3.50
~
Espresso
£2.50
~
Americano
£2.75
Liqueur Coffees
Calypso
Tia Maria's rich taste of coffee, vanilla & sugary notes
~
Irish
A classic request with Jameson's Irish Whiskey
~
Italian Classico
Disarrono's warming marzipan & honey flavours
~
Baileys
A deliciously creamy Irish Whiskey Liqueur coffee
~
Gaelic
Courvoisier VS Cognac
~
Roman
Enjoy Galliano's characteristic vanilla & anise flavour
All £4.95
Kids Eat Free Selected Dates
When adults dine from the à la carte dinner menu, children are welcome to join them at early sittings. Better still, during the school holidays and selected other dates, children can dine for FREE from the Children's Menu based on one adult to one child.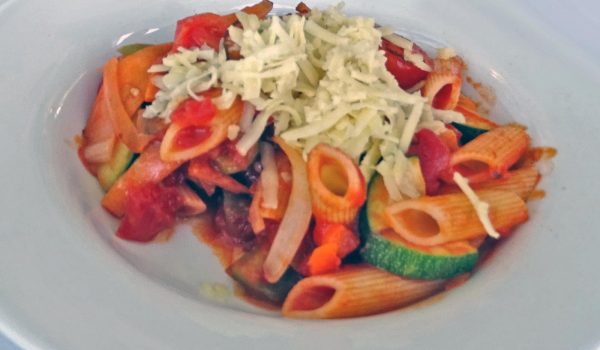 Valid on a ratio of one adult to one child
Offer available to children under 14 years when choosing from the Children's Menu
Tables must be booked in advance as subject to availability
Available 5:30 – 6:45pm only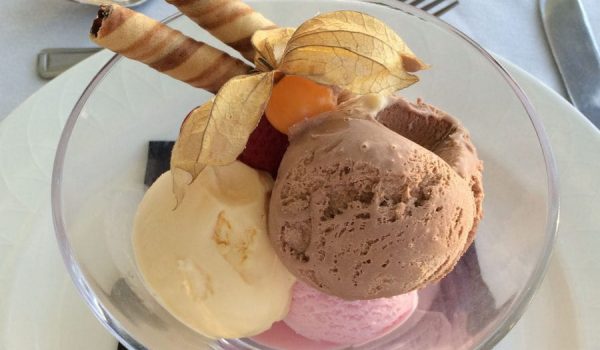 Reserve a Table
To reserve a table at Beaucliffes call 01637 873274 or email us your requested date & time.
Advance booking recommended.
(V) indicates suitable for vegetarians. (GF) indicates suitable for Gluten Free/Coeliac diet. Nuts & nut derivatives are used in our kitchen.
Should you have any special dietary requirements, please advise a member of staff.
Sample menu only. Subject to change according to seasonal availability.