À la Carte Dinner Menu
Sample menu only. Subject to change according to seasonal availability.
Two courses for 2 and a medium glass of house wine £49
Three courses for 2 and a medium of house wine £59
Served daily 5:30pm – last sitting at 8:45pm
The following sample menu is a guide to the variety of dishes normally available. Please note some dishes are supplemented. Daily specials are also available, just ask a member of staff.
Starters
Homemade Soup of the Day (V, GF)
Served with fresh rolls and Cornish butter
£5.95
~
Pan Seared Local Scallops (GF)
Presented in shell and served with homemade seafood sauce and crisp salad leaves
£7.95
~
Pressed Terrine (GF, DF)
Chicken and chestnut mushroom terrine, served with fresh salad, chutney & a wedge of homemade chargrilled bread
£7
~
Classic Moules Mariniere (GF)
Mussels steamed in white wine, garlic, and shallots finished with a creamy parsley sauce and accompanied with homemade bread
£7
~
Cajun Chicken Salad (GF)
Served with a cool yoghurt dressing on a crisp local salad
£6.95
~
Spinach and Ricotta Tortellini (V)
Served in a rich tomato sauce and garnished with micro herbs
~
Dressed Local Salad (V)
Served with a honey and mustard dressing, topped with Parmesan and croutons
£5.95
Main Courses
Hand Cut Fillet of West Country Beef (GF)
Served on local new potatoes, fried wild mushrooms, finished with baby vegetables and a red wine jus
£21.95
~
Whole Grilled Lemon Sole (GF)
With garlic butter, cherry vine tomatoes, local asparagus spears, and a crayfish and saffron sauce
£19.95
~
West Country Pork Loin (GF)
Served with a root vegetable puree, savoy cabbage, baby vegetables, and a blackberry jus
£18
~
Fillet of Salmon (GF)
Accompanied with king prawns, poached young vegetables, vegetable crisps and finished with a dill and Pernod sauce
£18.95
~
Haloumi Kebabs (V)
Marinated halloumi kebabs with spiced couscous, garlic and herb mushrooms, with a rocquette salad, and basmati rice
£17.95
~
Marinated Chicken Breast (GF)
Served with potato salad, young vegetables, and a rich chicken jus
£18.95
Side Orders
Steamed fresh vegetables
£3
Bowl of hand cut chips
£3
Dressed side salad with Parmesan
£2.50
Steamed, buttered new potatoes
£3
Dessert
Fresh Fruit Salad (V, DF, GF)
Selection of freshly chopped seasonal fruit served with Cornish ice cream or clotted cream
£5
~
Treacle Tart (V)
Warm treacle tart with crème anglaise and fresh berries
£7
~
Cheesecake (V)
Homemade honeycomb cheesecake with fresh berries
£7
~
White Chocolate Torte
Beaucliffes signature dessert with fresh raspberries
£7
~
Cornish Ice Cream (V, GF)
Choose a trio of flavours from our menu of ice creams from Callestick Farm
£6
~
Cornish Cheeses (V, GF)
A generous selection of Cornish cheeses served with savoury biscuits, grapes and homemade chutney
Kids Eat Free Selected Dates
When adults dine from the à la carte dinner menu, children are welcome to join them at early sittings. Better still, during the school holidays and selected other dates, children can dine for FREE from the Children's Menu based on one adult to one child.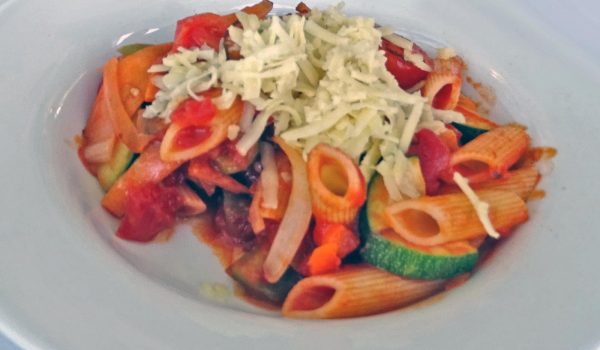 Valid on a ratio of one adult to one child
Offer available to children under 14 years when choosing from the Children's Menu
Tables must be booked in advance as subject to availability
Available 5:30 – 6:45pm only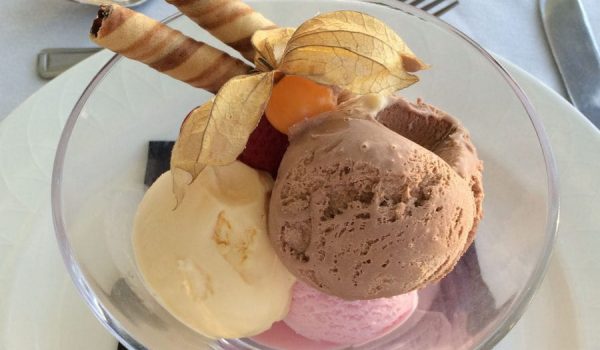 Reserve a Table
To reserve a table at Beaucliffes call 01637 873274 or email us your requested date & time.
Advance booking recommended.
Key
GF – Gluten free or can be adapted to be gluten free
DF – Dairy free or can be adapted to be dairy free
V – Vegetarian
VN – Suitable for vegan diets
N – Contains nuts
Supplement – charges applied to fix menu costs.
Please ask your server about these.
Should you have any special dietary requirements, please advise a member of staff. Nuts & nut derivatives are used in our kitchen.